The Skyrim Throwing Weapons Redux mod is out and my favorite Skyrim mod reviewers, Brodual, have done a video about it.
If you want to defeat your enemies from a distance, thus creating a lot more safety for your character while still giving you a chance to kick some major ass, you need to download the Skyrim Throwing Weapons Redux mod as you'll get a slew of new throwing weapons including javelins, knives, grenades and, of course, axes.They can be crafted at any forge in-game.
The mod works really easily too. Just equip the throwing weapon you want to use and then swing it as you would if you were planning on using a sword. The weapon then whips its way towards your target and, if you aim correctly, you should see quick results.
The grenades, of course, are the coolest, especially the poison grenades, but you will have to have other ingredients depending on which grenade you want to throw to be able to get them to work correctly.
For more on the Skyrim Throwing Weapons Redux mod, do check out the Brodual video below and then download the mod at Skryim Nexus. For other Skyrim mod videos, you'll find our entire list here.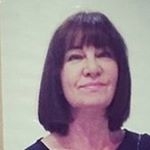 Latest posts by Michelle Topham
(see all)