Slayer gives a killer performance of 'Raining Blood' on Jimmy Fallon
Slayer, one of the most iconic American heavy metal bands, made an appearance on The Tonight Show starring Jimmy Fallon last night. A bit of a departure from the kind of music Fallon usually offers his viewers, but a welcome one nevertheless.
Slayer performed their classic song 'Raining Blood' complete with a dramatic drum and electric guitar intro and flashing lights that would be a nightmare to any epileptic.
Slayer's performance of 'Raining Blood' was pretty darned killer, though. Hell, probably even worth an epileptic fit just to see that.
And, if you're not a fan of Slayer but you think you've heard the song before, you are probably correct.  Especially if you're a fan of the animated TV series Southpark, as 'Raining Blood' was used in the famous 'Die Hippie, Die' episode of that show.
Watch Slayer perform 'Raining Blood' on The Tonight Show in the video below. It is one of the most difficult songs to play and perform as any guitarist will tell you but, man, they rocked it.
And thanks, Jimmy. Because it's nice to see a band that is a bit less of the usual.
'Raining Blood' is from the band's 1986 album Reign in Blood.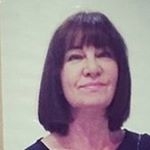 Latest posts by Michelle Topham
(see all)