The Slenderman has been popular in the first-person shooter horror genre of games since creator Something Awful's Eric Knudsen made him up back in 2009.
Now there is a new Slenderman game out called Slenderman History: WWII Faceless Horror that has horror and first-person shooter game fans excited.
Slenderman History: WWII Faceless Horror is a 20 to 30-minute game created by indie developer Poison Games. The game takes place during World War II, has decent 3D graphics, many levels to beat, lots of scares and, best of all, it is free.
The object of the game is to find your way through Nazi-occupied territory to complete a mission that includes finding a briefcase located in a secret Nazi bunker containing documents about secret experiments.
You must kill any German soldier that gets in your way, along with taking out the Nazi-created Slenderman when you come across him.
I played the game last night, and completed it in about 25 minutes. It has plenty of jump scares, is very creepy and fun to play and is a cool game if you only have a few minutes available but want to get your game fix for the day.
Especially because it's free.
Check out the Slenderman History WWII: Faceless Horror walkthrough below if you are playing and need some help, or you just want to see how the game plays.
You can download the game at GameJolt.
This The Walking Dead: The Final Season Episode 1 walkthrough will help you kick some zombie ass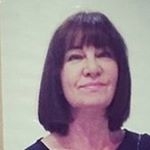 Latest posts by Michelle Topham
(see all)