The seventh book in British thriller and mystery author Mick Herron's Slough House series is due to be published early next year.
The book, called Slough House, will be published on February 4th, 2021 and has a plot featuring Jackson Lamb. One likely to be just as exciting as his previous books in the series.
Again, it is likely to prove Herron is a worthy successor to the late John le Carré, who died early this month at age 89, as it is being called his "best and most ambitious work so far".
Interestingly, it also has a plot quite badly affected by Brexit.
According to the publisher, the Slough House story goes like this:
At Slough House—MI5's London depository for demoted spies—Brexit has taken a toll. The "slow horses" have been pushed further into the cold, Slough House has been erased from official records, and its members are dying in unusual circumstances, at an unusual clip. No wonder Jackson Lamb's crew is feeling paranoid. But are they actually targets?  

With a new populist movement taking hold of London's streets and the old order ensuring that everything's for sale to the highest bidder, the world's a dangerous place for those deemed surplus. Jackson Lamb and the slow horses are in a fight for their lives as they navigate dizzying layers of lies, power, and death.
Mick Herron's Slough House is the seventh novel in the series but the 10th title overall, as three novellas involving the same characters have also been published since 2015.
The second book in the series won the Gold Dagger award from the Crime Writers' Association. (continue reading and listen to an interview with Mick Herron after the promo…)
James Oswald's What Will Burn, the 11th book in the Inspector McLean series releasing in February, 2021
Slough House by Mick Herron is due to be published in hardcover, audio and for Kindle on February 4th, 2021. The paperback version of the book is due out the following September.
Pre-orders are available for hardcover, audio and Kindle now.
Learn more about the Slough House series, and how and why Mick Herron writes what he does, in an interview with Harrogate International Festivals from from earlier this year in the video below.
Keep up-to-date on Herron's novels and upcoming releases on the author's official website.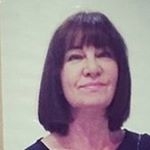 Latest posts by Michelle Topham
(see all)