The upcoming game Slow Living with Princess will show up on Steam Early Access on September 7th.
Fans of the light novel series Banished from the Heroes' Party, I Decided to Live a Quiet Life in the Countryside should be thrilled about that.
After all, Slow Living with Princess is based on the fantasy books, with the description Kadokawa released about the game pretty darn similar to the events of the series:
Gideon Ragnason has been discharged from the Hero's party because he was not "strong enough". Since then, he has retired from the front lines of the battle and changed his name to Red.

Now he opens an apothecary in the frontier called Zoltan and hopes to have a happy slow living life style.
The just released Slow Living with Princess trailer bills the game as 'A sandbox game that allows you to experience living in Zoltan", while being accompanied along the way by an extremely cute princess.
The developers, Tsukurite and Kadokawa, say they plan on Slow Living with Princess being in Early Access on Steam for about a year.
That is because only about 50% of the game is playable at the moment, with around 10 hours of gameplay possible overall so far.
Check out the Slow Living with a Princess trailer below, and add the game to your Steam Wishlist now.
You should also mark your calendars for October 6th as the Banished from the Heroes' Party anime series based on the same books will be premiering then as well.
That cute-looking anime series is due to premiere via Crunchyroll.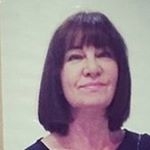 Latest posts by Michelle Topham
(see all)