I jumped on the first episode of the new anime series Slow Loop as soon as it premiered this week, as I have been looking for a show with Laid-Back Camp vibes and this one seemed to fit the bill.
Unfortunately, it doesn't, as Slow Loop features far too much time presenting 'textbook information' about fishing, or giving cooking recipes, and not enough scenes of the girls just fishing and having fun.
So, while Slow Loop will never replace Laid-Back Camp in my heart, the anime does have two exceptionally cute girls — Hiyori and Koharu — and a main protagonist who is very similar to Laid-Back Camp's Rin Shima in both her looks and her husky voice.
Watchable then, so far, if not as wonderful as I had hoped.
The Slow Loop opening theme song is 'Yajirushi→' by Pokapoka Ion
Slow Loop also has an opening theme song that is equally as cute as Hiyori and Koharu.
Called 'Yajirushi→', and sung by Pokapoka Ion (aka voice actresses Nao Toyama and Kiyono Yasuno), the song just got a one-verse music video in anticipation of its official release on March 2nd. (Watch below)
Interestingly Nao Toyama who, along with singing the opening theme song, voices the character Niji in Slow Loop, is also the actress who plays Laid-Back Camp's Rin, so at least I'll get a little bit of what I was hoping for with this show.
Listen to Pokapoka Ion's 'Yajirushi→' in that teaser music video below. The singers are adorable, and the song is cute.
The anime? Who knows, it may grow on me.
Slow Loop is airing on Funimation.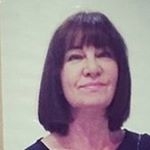 Latest posts by Michelle Topham
(see all)