As a huge fan of the Laid-Back Camp anime series, I almost screamed when I watched the just released Slow Loop trailer because, as cozy anime series go, this is the closest I have seen in a while that matches the 'feel' of Laid-Back Camp.
Slow Loop, in case you have missed early news about the anime, is an upcoming series based on the manga by Maiko Uchino.
It tells the story of two step-sisters — Hiyori and Koharu — who have just become 'sisters' after Hiyori's mother marries Koharu's father.
The girls initially have problems getting along until they begin to bond over fly fishing, a hobby Hiyori learned from her late father.
Along with today's new Slow Loop trailer, we also got an adorable Slow Loop key visual and the announcement of three new members of the show's cast.
Kaori Nazuka (Tsubaki in Soul Eater) will join the cast of Slow Loop as Ichika Fukumoto, along with Natsumi Murakami (Rose in Combatants Will Be Dispatched) who plays Futaba Fukumoto and Honoka Inoue (Kenja in Goblin Slayer) who is voicing Aiko Ninomiya.
In the lead roles are Rin Kasumi as Hiyori and Natsumi Hioka (Shii in the wonderful Super Cub) as Koharu.
Slow Loop is directed by Noriaki Akitaya (Bakuman Seasons 2 and 3), with series composition by Yuka Yamada (Miss Kobayashi's Dragon Maid), and character design by Shoko Takimoto (ORESUKI: Are you the only one who loves me?).
Anime production is by Connect (ORESUKI Are you the only one who loves me?).
Slow Loop will premiere in Japan on January 7th, 2022 and, likely, in the west soon after.
And I have gotta say Slow Loop is now on the top of my list of Must See Anime Series in 2022, as I am a sucker for cute girls doing cute things anime.
Especially when an anime is likely to teach me something about a hobby or sport I know nothing about. How about you?
Watch the new Slow Loop trailer below. Now doesn't that look cuter than heck?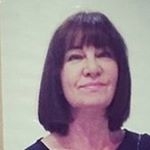 Latest posts by Michelle Topham
(see all)