American fantasy fiction writer Terry Brooks has a new book of short fiction coming out in 2021.
The book is called Small Magic by Terry Brooks. It covers the author's writing life from 1977 to 2020 with a collection of 11 short stories set in worlds of fantasy and magic.
Small Magic is the first short stories collection Brooks has ever released and, for fans of the writer, is probably quite a surprise.
After all, not long after he had written and had published his first short story Indomitable back in 2003, the writer commented on how much he disliked writing short pieces of work:
I find it much harder to write short stories than long fiction. I feel cramped by the lack of space and the dictates of the form. There is considerable difference in long and short fiction disciplines, and I am not good with the latter. I hope not to have to do many more of them, but you never know. I must have written Indomitable anywhere from four to five times, each effort different. Give me a five hundred page sprawl as an assignment any day
It appears, however, almost 18 years later, he may have changed his mind. Or at least forced himself to be able to struggle through. (continue reading and watch an interview with Terry Brooks talking about writing after the promo…)
The Fine Art of Invisible Detection by Robert Goddard has a Japanese protagonist solving a mystery in London
What can you expect in Small Magic by Terry Brooks?
As far as the short story collection goes, the publisher's blurb says this about the upcoming book:
Escape to worlds full of adventure and magic in the first-ever Terry Brooks short-story collection, featuring both new and fan-favorite stories from all three of his major literary worlds: Shannara, Magic Kingdom, and The Word and the Void.

Here are heroes fighting new battles and struggling to conquer the ghosts of the past. Here are quests both small and far reaching; heroism both intimate and vast.

Here we learn of Garet Jax's childhood, see how Allanon first located Shea Ohmsford, and follow an old wing-rider at the end of his life. Here we see Knights of the Word fighting demons within and without, and witness Ben Holiday and his daughter each trying to overcome the unique challenges that Landover offers.

This collection of eleven tales is a must-have addition to the Terry Brooks canon, and a wonderful reminder of what makes a Brooks story such a timeless classic.
As not-a-fan of short stories myself, as I prefer to have some meat to sink my teeth into, it will still be interesting to see what kind of work Brooks has produced.
Small Magic by Terry Brooks will be published in hardcover, audio and on Kindle on March 2nd, 2021 in the UK, U.S., Canada and Australia. And likely elsewhere as well.
You can pre-order the book now from most booksellers — but do go the indie bookstore route if at all possible, as too many of these wonderful places are closing. Especially in 2020.
You can also find a lot more info on upcoming book releases on Leo Sigh.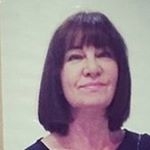 Latest posts by Michelle Topham
(see all)