Jinushi's Smoking Behind the Supermarket With You being published by Square Enix
The absolutely wonderful Smoking Behind the Supermarket With You manga series is finally getting an official English translation.
The manga is one of those odd series you think "Well that sounds boring" when you hear the premise, and then you start to read it.
And before you know it, you are in love with Sasaki the 40-something stressed out salaryman who has to be one of the most clueless, although still sweetest, men on the planet, and Tayama, the 24-year-old girl who invites him to smoke with her behind the convenience store where she works.
Advertising
The entire manga is basically conversations the pair have while they sit and smoke, interspersed with Sasaki at work being chastized by his boss, and Tayama being teased by her own boss.
But as the days, weeks and months pass by, and the pair become closer, feelings begin to develop that neither expect.
Especially as Sasaki has a crush on Yamada, another girl who works at the convenience store.
Although, being as clueless as he is, he still hasn't realized — Yamada and Tayama are actually one and the same.
The Smoking Behind the Supermarket With You manga is written and illustrated by Jinushi, and started its life on Twitter before being published in Square Enix's Monthly Big Gangan magazine.
Advertising
The manga series is finally being published in English by Square Enix, with the first volume due out in February, 2024 (yep, there is still a bit of a wait, unfortunately).
Meanwhile, check out the Japanese PV for Smoking Behind the Supermarket With You, and you will get an idea of the cool art style.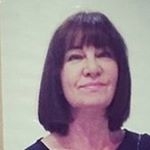 Latest posts by Michelle Topham
(see all)