Most anime fans know, when it comes to completing production on episodes of a popular anime series, each episode is often still being worked on just a few days before it is due to air.
Something that it seems was the case with So, I'm a Spider So What? — a Crunchyroll Original series whose official Twitter account has just announced a delay for the anime's Episode 24.
A delay they say is currently due to production problems.
Now, while episodes may still be being worked on up until the day before one is due to be shown, it is rare that an anime series already being aired has problems being able to air its final episode on time.
So, I'm a Spider So What? is being animated by Millepensee — a studio with several popular series already under its belt, including Berserk, Wake Up, Girls! New Chapter and Teekyu — but one that must be experiencing major problems if So, I'm a Spider So What? Episode 24 has been postponed, and there has not been an announcement about when it will air.
All the show's official Twitter account said was, while Episode 24 of the anime was due to air on Friday, June 25th (tomorrow), they would adjust the broadcast schedule so it would eventually be shown.
No date was given as to when, however.
Episodes 1-23 of So, I'm a Spider So What? is now streaming on Crunchyroll with Crunchyroll themselves simply saying:
Due to production issues, the broadcast of episode 24 has been postponed. The new broadcast date is currently TBD. We thank you for your patience and understanding.
The series is based on the isekai fantasy light novels written by Okina Baba and illustrated by Tsukasa Kiryu, and is sadly yet another Crunchyroll Original that has not held up to the high quality of many of the other shows Crunchyroll streams.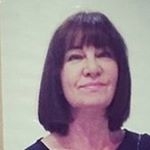 Latest posts by Michelle Topham
(see all)