Latest audio book in the So I'm a Spider, So What? series now out with Volume 8 due early next year
With audio books being such big business nowadays (so many people commute/exercise and want something interesting to listen to while they do), it has been great to see Yen Press putting out a slew of audio books for the popular light novels they publish.
Audio books like one that came out on Tuesday, November 14th — the So I'm a Spider, So What?, Volume 7 audio book read by Caitlin Kelly — the latest in the action adventure isekai, and one that seems to have grabbed the attention of many.
Advertising
In the So I'm a Spider, So What?, Volume 7 audio book, we catch back up with Kumoko et al as they set off to demon territory.
Well, Kumoko can probably explain the plot better than I can:
So get this…Me, the Demon Lord, the baby bloodsucker, Mera, and the puppet posse are on our way to the demon territory when Mera falls into a hole and gets attacked by giant ants.

We wipe 'em out in no time, but the commotion (and totally not me sticking my nose where it doesn't belong) just haaappens to wake up some ancient, hyper-advanced killing machines, and now the entire planet is gonna be destroyed!

It's such a big deal that Güli-güli, the pontiff, and even Potimas are teaming up with the Demon Lord. Wait, when did they all get so chummy? And I'm sorry, what? They want ME to take out the main weapon?! No waaay!
Yep, yet more craziness from the always optimistic but usually frazzled Kumoko, as she and her party have a massive problem to solve.
Saving the world, no less.
Details about the So I'm a Spider, So What?, Volume 7 audio book
The So I'm a Spider, So What?, Volume 7 audio book is adapted from the light novel series by Okina Baba and  Tsukasa Kiryu, and translated by  Jenny McKeon.
Advertising
The base price is currently listed at $25.98 US / $32.98 CAN.
You can grab it now on various platforms via Yen Press, and you might want to do that fast as the next volume in the fantasy isekai audio book series is due out in February.
If you want to add to your physical or digital books collection, you will also find the So I'm a Spider, So What? light novels and the manga series through Yen Press too.
And, if you want to just enjoy something fun and relaxing at home, and have not yet watched the 24-episode first season in the series, you can do that on Crunchyroll.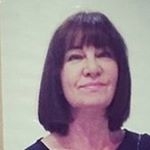 Latest posts by Michelle Topham
(see all)