Sofia Vergara gets a star on the Hollywood Walk of Fame
Life just seems to be getting better and better for Columbian actress Sofia Vergara. Not only did she recently get engaged to boyfriend Joe Manganiello, the star of 'Modern Family' also got her own star on the Hollywood Walk of Fame last week.
In a lovely speech at the unveiling of the Walk of Fame star, Vergara talked about the importance of having people you love, saying "At the end of the day, you can have everything, money, fame, but if you don't have anyone to share it with and to enjoy it with, you know, what do you do with a star in Hollywood if you can't go and brag with them that you got it".
She also thanked her fans for all their support.
Since being discovered walking on a Colombian beach by a photographer when she was only 17, Vergara has gone on to have a very successful career in Hollywood.
Her star on the Hollywood Walk of Fame isn't an ending to that, just another step along the way.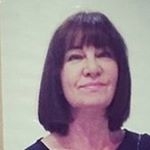 Latest posts by Michelle Topham
(see all)