As I've said before, I started liking Finnish alternative rock bang Softengine when the lead singer, Topi Latukka, was nice about my favorite girl Conchita Wurst during the press conference after the second semi-final of Eurovision 2014. I grew to love Softengine, though, when I realized what a phenomenal voice Topi Latukka has, and what amazing songs the band produces.
Softengine's latest song 'The Sirens' falls into that category. An absolutely gorgeous song, stunning vocals, fabulous keyboard, drums and guitar – and the ending? Epic.
In fact, all I can say about this song is holy hell, it's amazing and deserves to be a big big hit.
As for Softengine, I'm predicting they're likely to be, along with Conchita Wurst, one of the few former Eurovision 2014 acts that really does end up with a world-wide career. They really are that good.
After you've listened to 'The Sirens', don't miss their last single either. Called 'Yellow House' it's just as good as 'The Sirens'.
Just be aware, sadly, their record company blocks certain countries from being able to listen to Softengine videos on YouTube, which I found out to my annoyance when I was in the US last month.
If you can't listen to the video below, or other Softengine videos, go to YouTube through a proxy and you shouldn't have any problems.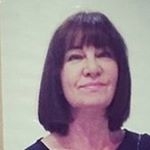 Latest posts by Michelle Topham
(see all)