It's Repeat Rotation Video time again and today I'm listening to a brand new song from Finnish group Softengine. They're the band that represented Finland at the Eurovision Song Contest 2014 with their song 'Something Better', finishing up the finals in 11th place (personally, I thought they were robbed, and should have had a Top 5 position).
Anyway, they've just been signed by Sony and have released a brand new single this week –  'Yellow House', the song I'm playing as my Repeat Rotation video today and, I have to add, absolutely loving.
Yellow House has a great melody and beat, is a blast to dance to (yep, I've been doing that around my living room half the morning), and I love, love, love the lead singer Topi Latukka's voice (shades of Coldplay's Chris Martin).
Topi also, however, has an even stronger place in my heart other than just his voice because of how nice he was about Conchita Wurst during the second Eurovision semi-final press conference. (You can listen to Topi's lovely comment here) so, Conchita fangirl that I am, I'm going to support everything he and his band do from now on.
Softengine, by the way, are:
Topi Latukka – lead vocals and guitar
Ossi Mäkelä – guitar and keyboards,
Eero Keskinen – bass,
Henri Oskár – keyboards
Tuomo Alarinta – drums.
And, yes, astoundingly they're aged between 17 and 19 years old. I say astoundingly as the maturity of their music suggests they're much older. Well done, lads. And, yes, I do predict you're going to be HUGE!!.
You can find out more about Softengine on their website, and if you like them as much as I do (and I am really loving this band) you can follow them on Twitter as well.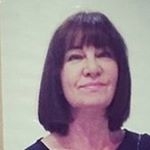 Latest posts by Michelle Topham
(see all)