Now, before anyone jumps on me for mentioning Gina Rodriguez and DeWanda Wise in the title of this post and missing out Brittany Snow, the third star of the upcoming Netflix film 'Someone Great', here's the deal.
While I am thrilled Brittany Snow is one of the three actresses in lead roles in 'Someone Great', I am even more ecstatic that Gina Rodriguez and DeWanda Wise are the other two.
Not because they are any more talented than Brittany Snow (they're not), but because it is so wonderful every time we get Latina or African American women in lead roles in movies and TV shows. As, let's face it, even in the 21st century it happens too few times.
Another phenomenal Latina actress, Rosario Dawson, also has a large part, as does African American rapper Lakeith Stanfield.
And yes, I am pointing out these actresses and actor's race when I wouldn't do that for a Caucasian actress but, come on, a movie like this with these people in it should be celebrated. And pointed out. And applauded. Regardless of the fact that it may not even be good.
Although, you only have to watch the just-released 'Someone Great' trailer to see this romantic comedy will likely be superb too.
'Someone Great' tells the story of aspiring music journalist Jenny (Gina Rodriguez). She has been in a relationship with her boyfriend (Lakeith Stanfield) for almost a decade but, when she announces she was just offered her dream job at a magazine in San Francisco, he refuses to leave New York.
Then he breaks up with her.
So, like we women often do, Jenny asks her two closest friends Erin (DeWanda Wise) and Blair (Brittany Snow) to celebrate her new job, and to go on one last NYC adventure with her. And that's when the fun begins.
'Someone Great' was written and directed by Jennifer Kaytin Robinson.  It debuts on Netflix on April 19th, 2019.
Please add it to your Netflix queue, as movies that have this many cool non-white actors in them should be supported at all costs.
Besides, watch the 'Someone Great' trailer below, and then tell me that doesn't look hilarious!
Related Reading: 'Juanita' trailer shows Alfre Woodward changing her life in new Netflix film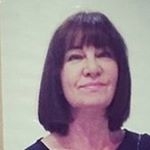 Latest posts by Michelle Topham
(see all)