The Sony-owned YouTube channel The First Take features some of Japan's most popular contemporary singers, and has quickly become one of YouTube's most popular Japanese music channels.
This week, one of the singers performing a 'one take song' is Japanese voice actress Sora Amamiya, who sings the Science Fell In Love, So I Tried To Prove It opening theme song 'PARADOX'.
Sora Amamiya, of course, voices Ayame Himuro, one of the anime series' main characters and, while she is not the best singer (she knows this, and said she was worried about her live one-take performance), her cuteness overrides some of her vocal mistakes.
Particularly as her delivery of the song is perfect for the character she plays.
Amamiya's 'PARADOX' was the actress/singer's 10th single, and also hit the #7 spot on Oricon's weekly singles chart upon the song's release.
The version Amamiya sings for The First Take channel is a special arrangement of the track featuring a strings and piano quartet.
Watch Sora Amamiya's live performance of 'PARADOX', the Science Fell In Love, So I Tried To Prove It OP, in The First Take video below, and subscribe to the channel if you enjoy contemporary Japanese music that is often affiliated with anime.
The channel showcases some of Japan's best contemporary/pop singers, and has not uploaded a poor performance yet.
Science Fell In Love, So I Tried To Prove It is now streaming on Crunchyroll.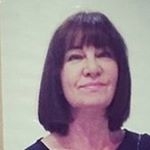 Latest posts by Michelle Topham
(see all)