Simon and Lewis of The Yogscast play Sorcery! and Simon does the funny voices
One reason I love watching The Yogscast play, well, just about anything, is because Simon is so good at doing a huge variety of voices. That's also why, when I hit 'Play' on their latest video 'Sorcery! The Journey Begins' video, I knew this one was going to be awesome as it's a prime opportunity for Simon to do as many funny voices as he wants. And, yes, he does!
Sorcery! is a new iOS app from Inkle Studios that's an adaptation of the classic Steve Jackson's Sorcery! choose-your-own-adventure books of the 1980s.  What that means is it's an interactive adventure in which you choose an avatar (man or woman) and head out into the Cityport of Kharé to try to save it from destruction.
Along the way, you'll meet a cast of cool characters, come across bizarre situations in which you have to choose what you think is the best course of action and, of course, live (or not!) with the results.
You can buy Sorcery! on the Apps Store for just 5 bucks. It's short, but it's a very cool game and well worth the money, as watching Simon and Lewis for just a couple of minutes will prove.
If you've already played it, don't worry, Sorcery! 2 is also now out, and you can even pick up where you left off in the original game. If you made it safely to the end, that is.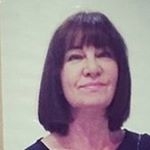 Latest posts by Michelle Topham
(see all)