Can I just tell you, if you somehow missed Bandai Namco's fighting game Soulcaliber 6 when it came out back in 2018, there is a good reason you should try it now.
That's because Bandai Namco has  just announced that Soulcaliber 6 has sold two million units worldwide. Many by word-of-mouth if I'm not mistaken.
Then again, it is an amazing game, with fabulous gameplay, cool single-player modes and one that quickly becomes pretty damned addictive.
Color me not surprised in the slightest then.
The sale of 2 million units is also a superb feat when you look at the time frame of the game's release, as there have been so many other fighting games released in the last couple of years that have been vying for gamers' attention — Mortal Kombat 11, Fantasy Strike, and Granblue Fantasy Versus to name just a couple.
If you'd like to see what you have missed, check out the 50 minutes of gameplay from YouTuber Shirrako below.
Soulcaliber 6 itself is currently available for PC, Xbox One and PS4.
And, if you grab a copy now, it might even persuade Bandai to get Soulcaliber 7 into development.
Now wouldn't that be nice?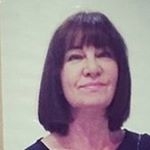 Latest posts by Michelle Topham
(see all)