American country music singer songwriter Sturgill Simpson told the audience at a Comic-Con panel last night that his Sound & Fury anime film will be streaming on Netflix this fall.
Not only that, Netflix will be giving it a world-wide audience. (Hallelujah from someone who lives in Austria, and often doesn't get to see what Netflix's American viewers get).
The Sound & Fury anime film was produced by Sturgill Simpson, and is based on a story by him. It also includes Simpson's upcoming fourth album Sound & Fury as the soundtrack to the film.
Yes. The. Entire. Album.
The film was written and directed by Jumpei Mizusaki, producer of JoJo no Kimyou na Bouken Part 3: Stardust Crusaders (JoJo's Bizarre Adventure: Stardust Crusaders) and Batman Ninja, and features character designs by Takashi Okazaki (Batman Ninja and Afro Samurai).
Each segment of Sound & Fury is directed by a different person.
Directors involved with the project include Takanobu Mizuno, Elsa Nakamichi, Hajime Sasaki, Shinji Takagi, Masaru Matsumoto, Michael Arias, Henry Thurlow, Arthell Isom and Koji Morimoto.
The animation is produced by STU Inc.
In other words, a predominantly Japanese production with an American country? rock? music soundtrack. How cool is that?
Keep up-to-date on news about the film as its released on its new Facebook page, and on its Instagram page.
And watch the just released Sound & Fury anime trailer below. Because this thing looks incredibly cool.
Related reading: Watch Evangelion: 3.0+1.0 teaser trailer — upcoming fourth film in anime series looks gorgeous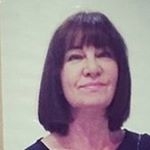 Latest posts by Michelle Topham
(see all)