Space Hulk available for pre-order: releasing August 16th
If you've ever played Space Hulk, one of the world's best-selling board games, and you're a video gamer, you're probably in that group of people (me included!) that's desperate to get their hands on the new Space Hulk video game. Luckily, you're not going to have to wait much longer as Space Hulk is now available for pre-order, with a release date of August 16th.
What is Space Hulk the video game?
Just like the board game, the upcoming Space Hulk video game is a turn-based strategy game in which you'll find yourself aboard an ancient space ship and be expected to battle against hordes of aliens.
There's a single-player campaign as well as multi-player co-op levels, and the game even comes with a level editor so you can expand the game as much as you want. Although that may not be necessary as Full Control, the developer, is promising plenty of DLC.
Pre-order Space Hulk at Steam now for $29.99 and get it on August 16th.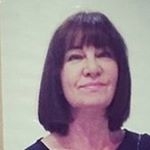 Latest posts by Michelle Topham
(see all)