If you're not an Xbox player, you may not have heard of Spelunky, a roguelike platformer game that was a winner at the Independent Games Festival a couple of years ago. Or, if you have, but only play PC games, you've probably never played it. Not unless you grabbed the free version when it first came out.
That could all be about to change, however, as it seems Spelunky is being released for PC — as a commercial release, that is. And, to make it even better for those of us who are DRM-free game freaks, Spelunky is coming to GOG.com. Summer, 2013, I'm told. At least according to the developer.
GOG, for their part,haven't said whether Spelunky is being released on the site or not but the developer, Derek Yu of Mossmouth Games, swears it's true. Knowing what I know about GOG, if I was a gambling girl, I'd wager money on it.
By the way, the original Spelunky (before it got all spiffed up for a commercial release on Xbox and GOG, that is) was and still is a free game. That means if you want a taste of what you can expect when Spelunky hits GOG, download the free version of the game from Spelunky World and give it a shot.
Be warned, though. It's challenging, it's pretty and it's absolutely addictive. So don't even start unless you've got time to spare.
Meanwhile, check out the Spelunky trailer below. It's fun to watch as it shows what Spelunky looked like as the old version pixelated game (the one that's still a free download) and then what happened to it when it got an overhaul for XBLA.
You can expect that type of ultra prettiness and awesome gameplay for the GOG version too, along with a multi-player mode. Nice, eh?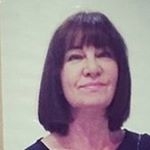 Latest posts by Michelle Topham
(see all)