A couple of months ago, a kind person gifted me a DRM-free version of Spelunky on GOG, and it soon became a game I've played over and over again as it's exceptional fun, a big challenge and, because of the random-generated levels, the replayability factor is huge.
As if the original game wasn't enough, however, a new Spelunky mod – The Spelunky Metroid Mod – is going to make that replayability even more mega, by adding character skins, original music, a slew of extra levels, and enemies from…….wait for it…….. Metroid.
Yep that means, if you're a Metroid fan from wayback, instead of the original Spelunker, you get to play Spelunky as Samus Aran from the Metroid series or as one of a number of other fun skins. How cool is that?
The Spelunky Metroid Mod is a very clever audiovisual reskin of Spelunky, which changes the game's colors and recreates the game's original enemies as Metroid analogs. The mod developer also uses the original NES theme from Metroid.
The mod isn't finished yet, but when it is the modder, who goes by the name joey4track, says all four worlds will be released together.
Personally, I'm not a Metroid fan and I love my original copy of Spelunky but, if this homage to the classic NES game Metroid appeals to you, you're going to have a lot of fun.
For more of what to expect from The Spelunky Metroid Mod, this playthrough of the caves section is excellent.

I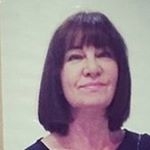 Latest posts by Michelle Topham
(see all)