The Eurovision Song Contest this year, of course, will be held in Vienna, Austria, the home of last year's winner, Conchita Wurst, and I thought it would be nice, in a lead up to Eurovision 2015, to show some of the videos from last year in the next few weeks, as well as showcase some of the artists who will be representing their countries this year in Vienna.
Starting off the new Eurovision 2015 Lead Up series, I thought this video probably had not been seen by most of you, and yet it really is fabulous.
It's a video of the spokespersons at Eurovision 2014, standing in studios back in their respective countries and waiting to give their country's vote.
Not every country is represented, but many are. And it's a great look at how nerve-wracking a Eurovision Song Contest can be, even for the people who are just announcing the votes.
Some of the Eurovision spokespersons look relaxed, and as if this is something they do often (many of them probably do). The spokesman from Estonia, Lauri Pihlap, spends his wait time going over and over what he's going to say, he so wants to make sure he gets it right. For the Italian spokesperson, Linus, it's his chance to get a last make-up touch up.
And then there's the Swedish trio, Alcazar, who were chosen to give their country's votes. They spent ages having a long conversation about how they were going to do the presentation, with singer Andreas Lundstedt actually looking quite nervous at one point.
Watch the spokespersons waiting to give votes at Eurovision 2015 in the video below, and I'll be back again tomorrow with something Eurovision-related that's just as interesting.
You'll also find the entire list of Eurovision 2014's spokespersons for each country at Wikipedia.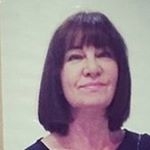 Latest posts by Michelle Topham
(see all)