Spoon's cover of The Cramps' 'TV Set' is just as rocking as original
While the 2015 remake of 'Poltergeist' didn't get particularly good reviews, some of the music from the soundtrack is pretty stellar. Including this track from American rock band Spoon, which they performed on Conan last night.
The track is 'TV Set', it's Spoon's cover of The Cramps classic song, and it comes complete with ghostly echoing voices (very appropriate), and some pretty hard rocking on Spoon's part. In fact, Spoon sings this track just as well as The Cramps did. And rock it just as well.
All told, an awesome performance from Spoon, and one Conan seemed to love. Watch it below.
And, for another amazing performance from Spoon, look back at them playing 'Rainy Taxi' and 'I Don't Understand' at SXSW back in March.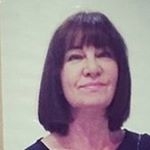 Latest posts by Michelle Topham
(see all)