One pretty definite thing that came out of today's Spotify third-quarter earnings call from CEO Daniel Ek, CFO Paul Vogel and Head of Investor Relations Bryan Goldberg is that a Spotify price increase is coming soon.
So bent on increasing the subscription price are Spotify executives, after commenting the team's goal was to build the world's largest audio network, CEO Ek almost immediately went on to say:
…while it's still early, initial results indicate that in the markets where we've tested increasing prices, our users believe that Spotify remains an exceptional value and they've shown a willingness to pay more for our service.

So as a result, you'll see us further expand price increases, especially in places where we're well positioned against the competition, and our value per hour is high. 
Advertising
He did add, however, this would all occur in the framework of the current Covid mess, so could be a less aggressive move than it may have been otherwise:
…we will continue to tread carefully in these COVID times to ensure that we don't get ahead of the market.
That could mean a Spotify price increase will be coming soon, or it could mean it could be quite a way into next year before that happens.
Depending, of course, on how bad the economy becomes worldwide and how many Spotify subscribers unsubscribe from the streaming service due to an inability to afford it.
Spotify price increase tests in Scandinavia 
Spotify has been testing price increases in Norway, Sweden and Finland over the last year already, with a family plan price increase of 14% in all three countries only a year after another test raised Norwegian subscribers' prices by 10%.
Advertising
If that is the percentage of increase the service is considering worldwide, if you are in the United States for instance, that could mean your monthly Spotify subscription would increase from its current price of $9.99 to between $10.99 and $11.39 for an individual subscription, and from $14.99 to between $16.50 and $17.09 for a family plan.
A small amount per month but a more substantial amount if you calculate the annual increase.
With a current subscriber base of 144 million, however, even if a small number of Spotify subscribers dropped the service due to a price increase, the remaining majority would easily add several hundred million dollars to Spotify profits every month.
When you consider Ek also announced Spotify's advertising revenue had grown 9% year-on-yea, and 41% in the third quarter versus the second quarter of 2020, it is looking very much as though the streaming service is well-positioned to go from financial strength to financial strength.
Particularly as similar streaming services already have higher price points than Spotify.
Daniel Ek wrapped up his prepared comments during Spotify's third-quarter earnings call this morning by saying:
… it was a really strong quarter. And as history has shown us, why we don't always nail the timing, we're usually right in predicting the outcome of our strategy. I continue to believe in the long term value of each and every listener on Spotify and there's still billions of listeners that we've yet to reach around the world.

Listeners who tried Spotify tend to stay, and they often convert to a subscriber. That is why our continued focus is on reaching more listeners, as ultimately, this will translate into long term value for our investors.
In other words, Ek himself and the rest of the Spotify financial team believe they are in a superb position to not only institute a Spotify price increase soon, but also to continue to grow the service and add even more paid subscribers in the future.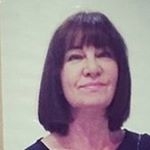 Latest posts by Michelle Topham
(see all)