Fans of the Spriggan manga series (called Striker in the U.S. ) must be happy today as Japanese animation studio David Production has just announced the long-awaited Spriggan anime series will be releasing worldwide on Netflix in 2021.
The Spriggan anime will be based on the long-running manga series written by Hiroshi Takashige and illustrated by Ryōji Minagawa, and is being directed by Hiroshi Kobayashi (Kiznaiver, Kimi no Iru Machi: Tasogare Kousaten, Hisone to Maso-tan).
Hiroshi Seko (Mob Psycho 100, Vinland Saga) is handling series' composition and screenplay, and Shūhei Handa (Little Witch Academia, Kisnaiver) is the character designer.
Storyline of Spriggan
Advertising
Spriggan takes place just after the Cold War and tells the story of Yu Ominae, a 17-year-old student who also works for the ARCAM Corporation as a 'Spriggan'; an elite agent whose job is to prevent ancient relics, called 'out-of-place-artifacts' or OOPArt, falling into the hands of people who might use them as weapons.
Yu gets into a lot of trouble, which creates some pretty damned amazing action scenes.
The Spriggan manga was serialized in the magazines Weekly Shōnen Sunday and Shōnen Sunday Zōkan beginning in 1989, and ran for more than seven years.
The series did get a full-length anime movie in 1998 produced by Studio 4°C, and featuring Yu Ominae trying to protect the recently discovered Noah's Ark.
Advertising
Although the film's animation was gorgeous and there were some superb action sequences, the story fell a bit short of many fan's expectations.
With so much that could be done with a Spriggan anime series, however, and with Netflix ponying up the cash to create it and David Production animating it (come on, Fire Force is phenomenal!), the Spriggan anime sounds very promising indeed.
So far, there has not been a Spriggan anime trailer release or a firm release date but…we do now know Spriggan will stream on Netflix sometime next year, and that is definitely something to look forward to.
We'll keep you up-dated as we hear more.
Meanwhile, check out an HD version of the Istanbul chase scene from Spriggan the movie —  because that animation is beautiful to behold.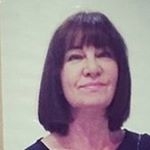 Latest posts by Michelle Topham
(see all)