The light novel series Spy Classroom (aka Spy Room) is getting an anime adaptation, with an announcement made today on the official Twitter account that was recently opened for the upcoming anime series.
The Spy Classroom anime will be based on the light novel and manga series written by Takemachi and illustrated by Tomari, and today also got a key visual (see above) and a promo video (watch below).
Key staff and cast were also announced.
Anime staff announced so far are:
Keiichiro Kawaguchi (Hayate the Combat Butler) will be directing the anime, with series composition by Shinichi Inotsume (Gleipnir), and character designs by Sumie Kinoshita (Girlish Number).
Studio Feel (My Teen Romantic Comedy SNAFU Climax) is in charge of anime production.
Anime voice cast announced are:
Yuuichirou Umehara (the main in Goblin Slayer) is playing Klaus, with Sora Amamiya (Chizuru in Rent-a-Girlfriend) voicing Lily.
Both the Spy Classroom light novel and manga series are published in English in trade paperback and digitally by Yen Press.
They describe the main characters Klaus and Lily like this:
Following a devastating military conflict, countries fight their wars in the shadows. One unusual spy, Klaus, has never failed on the job despite his quirks, and he is building a team to take on an Impossible Mission—one with over a 90 percent chance of failure. However, his chosen members are all washouts with no practical experience.

They'll have to use every trick in the book (and some that aren't) to prove they're up to the task!
and
​In a world torn apart by war and ruled by intelligence, Lily—code name Flower Garden—is determined to become a master spy and help bring peace to the nation. So, when she's offered to join an elite squad that takes on Impossible Missions with 90 percent mortality rates, she's ecstatic…until she finds out that said "elite squad" is made up entirely of spy academy washouts, like her.

But each and every one of them has the potential to change the world, and under the tutelage of master spy Klaus, it's time for them to bloom!
No word yet on when the Spy Classroom anime will premiere, but this one looks interesting!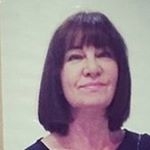 Latest posts by Michelle Topham
(see all)