The upcoming anime Spy Classroom has finally released the last of its seven character trailers and visuals, with an Annett character trailer the last one of the series.
The new trailer shows an upbeat and very perky, pink-haired acting spy-in-training. An attitude that is quite interesting, considering Annett has lost her memory, so does not even know who she really is or where she came from.
Not that any of this seems to worry Annett too much, as she enjoys what she does, and even excels at everything to do with engineering. Something she must definitely have learned in her past life.
All of this is why Annett's code name is 'Forgetter'.
Spy Classroom's Annett is voiced by Tomori Kusunoki (Misha in the The Misfit of Demon King Academy), who does a superb job in the trailer portraying Annett as a trickster, and free-spirited girl who feels no obligation towards anything or anyone.
Annett's character visual also makes her seem happy and carefree. (see above)
The upcoming anime is directed by Keiichiro Kawaguchi (Higurashi: When They Crey – GOU), with series composition by Shinichi Inozume (Persona 5 and Gleipnir), and character designs by Sumie Kinoshita (A Sister's All You Need).
The anime is based on the light novels series by Tomari Takemachi, and is being published in English by Yen Press.
They have this to say about the plot:
INTELLIGENCE IS THE MOST DANGEROUS WEAPON

Following a devastating military conflict, countries fight their wars in the shadows. One unusual spy, Klaus, has never failed on the job despite his quirks, and he is building a team to take on an Impossible Mission—one with over a 90 percent chance of failure. However, his chosen members are all washouts with no practical experience. They'll have to use every trick in the book (and some that aren't) to prove they're up to the task!
Watch Spy Classroom's Annett trailer below, because even with that eye patch, she is still as cute as a button, eh?
And get more information about the upcoming anime, which premieres in January, 2023 on its official website.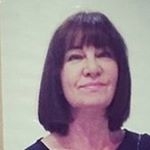 Latest posts by Michelle Topham
(see all)