Upcoming anime Spy Classroom is still drip drip dripping its introductions of all its trainee spies, with this week the turn for our fourth intro — with Monika's character video and key visual — and still with three more introductions yet to go.
Grey-haired Monika, code name 'Glint' (aka Hyojin), is played by Aoi Yuki (Lucy in Cyberpunk: Edgerunners), and she seems to be an extremely confident operative who tries to do things in the most effective manner possible.
Advertising
Even if it sometimes means cutting corners.
Spy Classroom is being directed by Keiichiro Kawaguchi (Higurashi: When They Cry – GOU), with series composition by Shinichi Inozume (The Price of Smiles), and character designs by Sumie Kinoshita (A Sister's All You Need).
Anime production is by Studio Feel.
Spy Classroom is based on the light novels written by Takemachi and illustrated by Tomari.
Advertising
There are currently 8 volumes out and 3 short story collections in Japanese, so plenty of material for even more than one season, eh?
English language versions of the novels are being published by Yen Press (4 volumes out so far), who has also licensed the short story collections.
The publisher has this to say about the plot:
INTELLIGENCE IS THE MOST DANGEROUS WEAPON
Following a devastating military conflict, countries fight their wars in the shadows. One unusual spy, Klaus, has never failed on the job despite his quirks, and he is building a team to take on an Impossible Mission—one with over a 90 percent chance of failure.

, his chosen members are all washouts with no practical experience. They'll have to use every trick in the book (and some that aren't) to prove they're up to the task!
The quirky-looking Spy Classroom will premiere in January 2023.
Now watch Spy Classroom's Monika character video below. Now doesn't she look like a doll, eh?
RELATED: Spy Classroom's Sibylla's character video shows a fast-talking operative who is adorable cute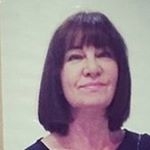 Latest posts by Michelle Topham
(see all)