The upcoming Spy Classroom anime is continuing with its introductions of each of its trainee spies with this week's Sibylla character video and accompanying visual.
Sibylla, code name Pandemonium, is an adorable white-haired operative who is awesome at stealing, and pretty good at sports too.
Sibylla is voiced by the amazing Nao Toyama (Rin in Laid-back Camp), so any anime fan will know that means she will be loaded with personality.
Something Sibylla's character video also shows off as we see a fast-speaking operative with a big personality, and who is full of confidence.
Sibylla's character visual illustrates the same thing. And emphasizes how cute she is.
Just my type of girl. How about you?
Spy Classroom is being directed by Keiichiro Kawaguchi (Higurashi: When They Cry – GOU), with series composition by Shinichi Inozume (Platinum End) and Sumie Kinoshita (Forest of Piano) in charge of character designs.
Studio feel is responsible for anime production.
The anime is based on the light novel series (スパイ教室 Supai Kyōshitsu) written by Takemachi and illustrated by Tomari.
Eight volumes are currently available in Japanese, with four already published in English by Yen Press, who also publishes the manga version.
They have this to say about the Spy Classroom plot:
INTELLIGENCE IS THE MOST DANGEROUS WEAPON

Following a devastating military conflict, countries fight their wars in the shadows. One unusual spy, Klaus, has never failed on the job despite his quirks, and he is building a team to take on an Impossible Mission—one with over a 90 percent chance of failure. However, his chosen members are all washouts with no practical experience. They'll have to use every trick in the book (and some that aren't) to prove they're up to the task!
Watch the adorably cute and fiesty Sibylla's character video down below.
Then look out for Spy Classroom, which will air in January, 2023.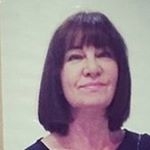 Latest posts by Michelle Topham
(see all)