The folks at the upcoming anime action comedy anime Spy Classroom are still making sure we know exactly who the main characters are before the first episode kicks off in January, 2023.
After all, isn't it usually a fact, if you get to know someone, most of the time you come to love them?
With the latest Spy Classroom character video and visual joining those of Monika and Sibylla , I would hazard a guess most people are going to love this girl.
That girl is operative-in-training Thea, code name Dreamspeaker (In Japanese 夢語 — Yumegatari) and, if Thea's character video is anything to go by, she is a girl who is both elegant and intelligent. While still being able to land an ultra-fast dropkick on an enemy when necessary, of course.
Thea's character visual also shows the same thing — a beautiful, poised and stylish young woman, who is self-confident and knows exactly who she is.
Thea herself is voiced by Sumire Uesaka (Ganbare Douki-chan) and has grown up as the daughter of a newspaper president. So, yes, Thea has been brought up in polite society, and knows how to handle herself.
Spy Classroom (also known as Spy Rooom, and Supai Kyōshitsu in Japan) is based on the light novels written by Takemachi and illustrated by Tomari.
Keiichiro Kawaguchi (Higurashi: When They Cry — GOU) is directing the anime, with series composition by Shinichi Inozume (Persona 5 The Animation), and Sumie Kinoshita (Dropout Idol Fruit Tart) designing the beautiful characters.
Studio Feel is animating the series.
As for the anime's plot, it follows a group of girls, led by a mysterious leader called Klaus, who are being trained for a mission that has a likely 90% failure rate.
All of the girls have failed operative training in the past, so why is the future of their country being placed on their shoulders?
Spy Classroom is due to premiere in January, 2023.
Now watch Spy Classroom's Thea character video to see what a truly elegant operative looks like.
RELATED: Spy Classroom's Monika might be an efficient operative-in-training, but she will cut corners if necessary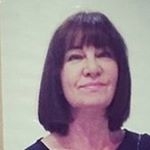 Latest posts by Michelle Topham
(see all)