The SPY x FAMILY manga series has been one of my favorites of the last couple of years.
Written and illustrated by Tatsuya Endo, the manga already has six volumes out in English (8 in Japanese), with publishers Viz Media also publishing it via Manga Plus for free.
Now fans of the shonen manga, and there are millions of them, will be ecstatic to hear a SPY x FAMILY anime series is in the works.
Yay!
The SPY x FAMILY anime will be produced by WIT STUDIO and CloverWorks, and directed by Kazuhiro Furuhashi (Mobile Suit Gundam Unicorn).
Character design is by Kazuaki Shimada (The Promised Wonderland).
The comedy spy anime follows Loid Forger, a government spy who needs to have a family as part of his next mission.
So he heads to a local orphanage where he adopts a young girl called Anya, then finds a wife (yep, he does things a bit backwards) — assassin Yor. With Anya's mind-reading skills, the three not only form a 'family', but they could soon become a formidable trio.
Two SPY x FAMILY key visuals have been released (see above and below), along with a short SPY x FAMILY anime trailer showing some of the show's character designs and animation we can expect.
Character designs that are gorgeous as well as authentic to the original manga, and animation that looks beautiful.
In other words, if you are as big of a SPY x FAMILY fan as I am, 2022 could be an excellent year as this anime looks amazing.
Watch the new SPY x FAMILY trailer below, and we'll keep you updated as soon as a concrete release date is announced so you can add this lovely looking thing to your Watch List.
Source: SPY x FAMILY official website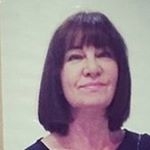 Latest posts by Michelle Topham
(see all)