The folks behind the most anticipated anime of 2022 — Spy x Family — sure know how to keep the momentum going, and how to peak the interest of anime fans, don't they?
Not only are they continually releasing trailers, but we have also been gifted with several Spy x Family visuals in the last couple of months — with a brand new and very cute Spy x Family visual coming out today.
The latest Spy x Family visual features adopted child Anya muffled up for winter, and out in the snow in between the snowpeople of her adoptive mom and dad she has created.
How cute is that?
The new Spy x Family Christmas visual arrived via the show's official Twitter account today, with the message "Happy Holidays".
The Spy x Family anime series is based on the manga by Tatsuya Endo, and follows the story of Loid Forger, a spy who must become the head of a family within a week, so he can enroll his child in a particular school in order to get closer to a target.
Not being married with kids, nor even close, Loid first heads to an orphanage where he adopts a little girl called Anya. He then meets Yor, who agrees to enter into a fake marriage, but still believes Anya is his real daughter.
Meanwhile, Loid is also being deceived, as he doesn't know the adorable Anya is a mind-reader, and Yor is a trained assassin.
Yep, this anime series will be stellar!!!
The anime is directed by Kazuhiro Furuhashi (Hunter x Hunter 1999), with anime production by Wit Studio.
Spy x Family is due to premiere in April, 2022, with Crunchyroll streaming the series outside Japan.
Enjoy the cute Spy x Family Christmas visual above, and watch or re-watch the latest trailer for the series down below.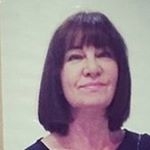 Latest posts by Michelle Topham
(see all)