Now that Season 1 of the popular anime series SPY x FAMILY is almost at an end, the official Twitter account for the anime has announced there will definitely be a Season 2 coming in 2023, as well as a full-length SPY x FAMILY movie.
The SPY x FAMILY movie will be based on a never-before seen original story by manga creator Tatsuya Endou, who also just released a commemorative visual for the upcoming film.
The visual features Loid, Anya, Yor and best dog Bond on a red plane, with Bond clinging on for grim death and the only one looking a little anxious at the speed.
Tatsuya Endou will also be supervising the movie's production, as well as in charge of character design drafts.
Meanwhile, the second season of the hit spy-themed action comedy will likely carry on from the first season's plot, although no word yet as to when.
The SPY x FAMILY second cour will finish on Christmas Eve, December 24th, when Episode 25 airs.
And, if you are in Japan, it is not just a full-length SPY x FAMILY movie fans will be getting, as a stage musical is also on its way in March, 2023.
Watch every episode of the first and second cours of the anime on Crunchyroll and, of course, we will keep you updated as more news is released about the film and the second season.
RELATED: Bump of Chicken's video for 'Souvenir' theme song features some of SPY x FAMILY anime's best scenes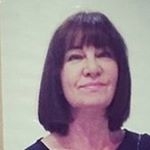 Latest posts by Michelle Topham
(see all)