The upcoming anime SPY x FAMILY mangaka Tatsuya Endo released a cute Christmas illustration a couple of weeks ago that fans loved.
This week we got a new one, with it being Tatsuya Endo's SPY x FAMILY New Year illustration that fans are going crazy over.
Especially because the latest promo illustration for the new anime features the adorable Anya — the 'daughter' of the Forger family, and a mind reader in her own right.
The new SPY x FAMILY New Year illustration has Anya dressed in a gorgeous peanut-decorated kimono, and riding a tiger, while pretending to "ROOOOARRR".
Okay, well, not really a tiger but Bond, the Forger family dog dressed as a tiger. Because, yes folks, 2022 is the Year of the Tiger.
Meanwhile, as the rest of us are desperately waiting for the release of the SPY x FAMILY anime series, we still have a few more months to wait as the series' first episode is not due to premiere until April, 2022.
You'll be able to watch it on Crunchyroll once it does.
Although, that probably means we will at least get a few more of these utterly adorable SPY x FAMILY illustrations before then. So there's that.
Meanwhile, the SPY x FAMILY manga currently has eight volumes out in Japanese, with Volume 8 released in early November.
Seven of those volumes are also available in English via Viz.
If you haven't grabbed it yet, you might want to, as volumes really do sell out fast.
Watch the SPY x FAMILY trailer below, and you will immediately see why.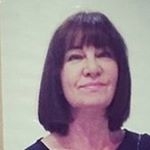 Latest posts by Michelle Topham
(see all)