If I had to put my money on the most popular anime of 2022, I would easily start by placing SPY x FAMILY at the top of that list.
Not only is the upcoming anime series based on the hugely popular manga SPY x FAMILY by Tatsuya Endo, and yep, that series is selling millions of copies as the Japanese mangaka cranks out volume after volume, the anime itself looks like it will be very true to the manga.
At least with respect to the character design, feel of the series and the following of the manga's plot to the letter.
All things that will please fans of the manga no end.
So, I wasn't surprised at all to learn this week that SPY x FAMILY is streaming on Crunchyroll in 2022.
Come on, as a company that wants to grab all the best stuff, you'd have to be crazy not to license this one as soon as you can, as it's pretty obvious it will be an enormous hit.
Just in case you don't know, by the way, the plot of SPY x FAMILY goes something like this:
The story follows a spy, code name Twilight real name Loid Forger, who has to "build a family" to execute a mission. What he doesn't realize, however, is the girl he adopts as a daughter and the woman he agrees to be in a fake marriage with are…a mind reader and an assassin.
Now doesn't that sound like the coolest thing?
So yep, for fans of the manga who want to make sure they watch it as soon as it premieres,  SPY x FAMILY is coming to Crunchyroll in 2022.
Watch the trailer below, then agree with me — this thing is likely to be huge!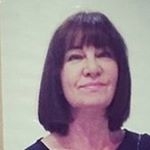 Latest posts by Michelle Topham
(see all)