Who is the boy on the SPY x FAMILY, Volume 10 cover?
The massively popular SPY x FAMILY manga, Volume 10 released today, with the latest volume in the Tatsuya Endo-written and illustrated manga series out in both physical copy and digital via Viz Media.
Volume 10, which kicks off with Mission 62, also comes with a free preview of the manga via the Viz Media website, with fans of the action-adventure series able to read the first few pages of the new mission via Amazon and various other sites.
Advertising
SPY x FAMILY, Volume 10 also has an interesting cover (see below) as, not only does it feature a young forlorn-looking boy we don't know yet (or do we?), but that boy is sitting on the rubble of a bombed out building, clutching a gun, with a radio behind him and a military helmet at his feet.
Because, yes, while like on every other cover of the manga series the boy is sitting down, SPY x FAMILY fans will immediately notice it is the first cover of the 10-volume series that has not presented the character sitting in a chair.
Heck, even Bond got his own chair.
The synopsis for the plot of SPY x FAMILY, Volume 10 may give us some clues as to why:
As a child, [REDACTED] lived a peaceful life with his parents, playing war games with his friends and having minor quarrels with his father.

It never occurred to young [REDACTED] that the life he'd taken for granted might one day end…
What missions does SPY x FAMILY, Volume 10 cover?
SPY x FAMILY, Volume 10 with its unique cover art is available now via Viz Media. It features Missions 62 through 66, with Short Missions 7 and 8 also included.
Advertising
And yes, Volume 10 just released today and it is already a best seller.
Then again, with the manga having already sold 31 million copies worldwide by last month, it isn't a shock that Volume 10 will probably add a few million more.
And, just in case you are interested in this kind of thing, the ISBN number for Volume 10 looks like this — ISBN 978-1-97-474067-3.
RELATED: SPY x FAMILY, Season 2 key visual shows the Forger family out in style in a fancy limo as they celebrate the new season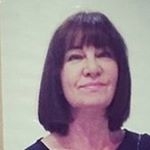 Latest posts by Michelle Topham
(see all)