The newest episode of the SPY x FAMILY anime is now streaming via Crunchyroll and, along with the 19th episode in the action comedy, we also got a cool new insert song.
That song is called 'Breeze' and is performed by (K)NoW_NAME, a Japanese music unit featuring several lead vocalists that specializes in anime songs and instrumentals.
You may know their superb songs from anime like Fairy Gone, Sakura Quest and Grimgar: Ashes and Illusions.
In this case, SPY x FAMILY's insert song 'Breeze' is sung by NIKIIE, a vocalist who has been performing with (K)NoW_NAME since 2015.
The insert song was played during Episode 19 of the hit anime during the "Mama Becomes The Wind" segment, as Yor thinks Anya has left her gym clothes at home, and rushes off to Eden Academy to give them to her.
Getting there in Yor's usual unconventional way, of course.
(K)NoW_NAME's 'Breeze' is also a helluva good song with its high-energy pace, English vocals (yes, English), catchy melody and fun, almost matter-of-fact lyrics suiting those funny scenes perfectly.
Throw in NIKIIE's voice, which is superb, and 'Breeze' is yet another song from the SPY x FAMILY soundtrack that is utterly stellar.
'Breeze' was written by Makoto Miyazaki (One Punch Man soundtrack and theme songs), and is just one of a slew of songs the Japanese music group has had featured on the SPY x FAMILY soundtrack as, yes, their sound really does suit the anime's theme.
Episode 19 of SPY x FAMILY titled "A Revenge Plot Against Desmond" is now streaming via Crunchyroll, with new episodes releasing every Saturday.
Listen to the show's latest insert song from the anime down below, where you can also hear more music (K)NoW_NAME has contributed to the SPY x FAMILY soundtrack.
Learn more about (K)NoW_NAME on the music unit's official website.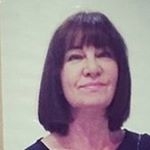 Latest posts by Michelle Topham
(see all)