Square Enix 'Left Alive' trailer shows nothing much at all — don't waste my time
Here is the first reveal trailer for the new Square Enix third-person survival shooter game Left Alive, although frankly it doesn't show you much except that it is likely to be a mech action game. The trailer itself was shown at the Sony Interactive Entertainment's pre-Tokyo Game Show 2017 press conference this week.
And can I just say I bloody hate 'trailers' like this. Because they are really nothing more than 'click bait'. An attempt to get you to watch something that is going to do nothing more than waste a minute of your precious time just so you can sit there and learn…nothing.
Thanks Square Enix. Next time, I'll pass.
Meanwhile, if you like a game with pretty graphics and are a fan of the Metal Gear style then, yes, you will at least learn that it features the artwork of Yoji Shinkawa who is known for his art work on that famed series. (I already knew that).
And I will tell you Left Alive is set in the Front Mission universe, has three protagonists, and with the events of the game taking place between Front Mission 5 and Front Mission Evolved. So now you've learned that.
However that, as they say, folks, is that.
Left Alive will be releasing on PC and PS4 sometime in 2018. We will keep you updated as more is released on the game.
Meanwhile, I'd say if Square Enix releases another Left Alive trailer a minute long or less, save yourself some time and avoid it. Yes. I'm really that irritated.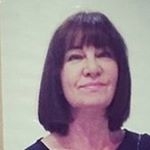 Latest posts by Michelle Topham
(see all)