Square Enix releasing action RPG Trials of Mana early next year
Square Enix has just announced a game called Trials of Mana will be coming to Steam early in 2020. A game you are probably already familiar with, as it is the third part of the Secret of Mana series — otherwise known as Seiken Densetsu 3 in Japan.
The new version of the game will be a high definition remake of the original game. It will also release on the Nintendo Switch around the same time.
Trails of Mana will be the follow up game to The Secret of Mana, a game that is already available on Steam, and it will focus on six characters. All of which will be playable.
The eventual three games in the trilogy will thus end up being as follows — Final Fantasy Adventure, Secret of Mana and Trials of Mana.
Watch live Trials of Mana gameplay from this year's E3 this week in the video below, so you can get a good idea of how the upcoming new release looks and plays.
You can already add the game to your wishlist on Steam and, of course, buy Secret of Mana on Steam now.
Related: This Tales of Vesperia: Definitive Edition walkthrough gives you an excellent idea about if this cool game is for you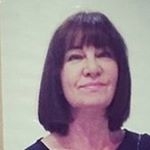 Latest posts by Michelle Topham
(see all)