As if it's not exciting enough the release of Dragon Quest XI: Echoes of an Elusive Age is only a few weeks away, Square Enix had a surprise reveal yesterday just to add even more anticipation.
In a video uploaded to YouTube, the Japanese video game developer announced Dragon Quest XI will be shipping with a Dragon Quest VIII Trodain costume.
Advertising
The costume will be available for the game's main character, it's completely free, and it will even give your character stat boosts.
How cool is that?
The Trodain Bandana and the Trodain Togs that go along with it will be in your inventory when you fire up the game, and can be used with your Luminary character.
From Dragon Quest fan reactions on the various videos announcing the costume, I'd say this was a very smart move by Square Enix, as fans are even more excited to buy the game now they get to switch their character's costume to one they actually love.
Dragon Quest XI was, of course, released in Japan last year. It will be releasing in the west on PC and PlayStation4 on September 4th, 2018.
Advertising
Watch the free Dragon Quest VIII Trodain costume reveal video below. Now that looks cool.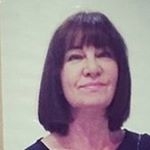 Latest posts by Michelle Topham
(see all)