St. Paul and the Broken Bones rock 'Call Me' at Coachella
I only discovered St. Paul and the Broken Bones a few months ago but, since then, they have become a band I listen to any chance I get. To see St. Paul and the Broken Bones playing live at Coachella this week, then, was wonderful.
Probably not as wonderful as it was being there for the first time for the band and specifically for lead singer Paul Janeway who told the crowd "It's surreal to be on stage with you. Thanks for making a dream come true. It's been a long way", but wonderful nevertheless.
And, yes, it may have been the band's first appearance at Coachella, but I honestly doubt it will be their last, as their 40-minute set was magic.
The band sang songs from their 2014 album release Half the City, (grab it on iTunes) including their single 'I'm Torn Up', with Janeway's signature throaty soul voice rocking throughout.
But it's another track from the album, 'Call Me', that I love the most. St. Paul and the Broken Bones played it live on David Letterman back in January, and I've been in love with it ever since.
And, yes, they more than did it justice at Coachella. Listen to them below.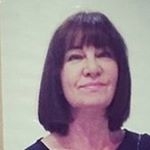 Latest posts by Michelle Topham
(see all)