St. Vincent was on The Tonight Show Starring Jimmy Fallon this week where, not only did she sing her new song 'Teenage Talk', she also explained how she wrote it.
She said it was written when she was still living back home in Texas and just messing around on a piano with a friend. St. Vincent started singing a melody over the top of the chords they were playing, and eventually came up with the music for the song.
Later on she added lyrics about her "particular group of girlfriends in high school. We were a foursome. We were the kids that had older brothers and sisters, so all we cared about was music."
Watch the video for more on how St. Vincent wrote 'Teenage Talk', as it's an interesting look into a songwriter's thought process.
And can I just say how incredibly well-spoken and intelligent she always seems to be. And gorgeous, of course.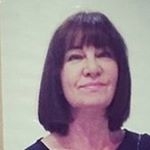 Latest posts by Michelle Topham
(see all)