Star Wars: Battlefront trailer released with awesome graphics
We've finally gotten a look at what DICE has done with Star Wars: Battlefront in a new trailer just released, and can I just say "Wow". Talk about an amazing adaptation of an incredible trilogy. Wow. Just wow.
Now, of course, the new Star Wars Battlefront trailer isn't in game footage, just game engine, so it's not representative of what the actual gameplay is going to be like, but it still looks pretty awesome.
In the Star Wars: Battlefront trailer, we get to see the forest moon of Endor, with its appropriate chase scene of rebels running through the forest being pursued by Stormtroopers on speeder bikes. There's also Lord Vader, shots of Hoth and a bunch of other quick shots of locations we'll be able to visit. All looking absolutely stunning graphics-wise.
And no, I'm not a huge Star Wars fan (only seen the first two movies), but this to me does have all the atmosphere of a Star Wars movie — especially the 'feel' of it, the speed and the thrill and, of course, the sound effects.
All in all, sure, it's only game engine footage but I'm suitably impressed. Looks like DICE is living up to their reputation as a company that produces some of the best game graphics out there.
As for in game footage, with the game being released in November, we should hopefully get some of that at E3 2015. We'll keep you posted if we do.
Star Wars: Battlefront is out on November 17th for PS4, Xbox One and PC. Meanwhile, you can find out more about it, and keep up to date on the latest news at the Star Wars: Battlefront website.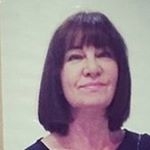 Latest posts by Michelle Topham
(see all)