Star Wars Jedi: Fallen Order sells more digital copies than any other in the series
If you are one of the who knows how many hundreds of thousands of people that have bought Respawn's Star Wars Jedi: Fallen Order over the last couple of weeks, you may be interested to know the first person action adventure game is already extremely successful.
According to Electronic Arts, Star Wars Jedi: Fallen Order is the most successful digital launch in the Star Wars series history during its first two weeks of release.
Advertising
Being EA, of course, they have not yet released information about the actual number of units of the game that have been sold since its release on November 15th.
In a press release EA did say, however, it is also the highest selling Star Wars game on PC in its initial launch window.
This is good news on two levels.
First, it proves players are still happy to buy single player games as long as the games are good.
And second, it also proves the popularity of Star Wars games does not seem to be waning in the slightest. That could mean more Star Wars games could eventually be coming down the pike.
Advertising
And that, it is almost always a good thing.
Then again, Star Wars Jedi: Fallen Order is a superb game. It is fast-paced, exciting, has a cool story, superb voice acting and gorgeous graphics.
It is also fun to play, the platforming is excellent and, as you can finish it in less than 15 hours (or less than 30 hours if you play it on hard difficulty), it does not require an enormous commitment of time.
No wonder then initial sales figures for the game have been so high.
Check out the Star Wars Jedi: Fallen Order trailer below if  you still don't own a copy of the game. And, if  you are still not sure if it's your cup of tea after that, watch this excellent 12 1/2 hour walkthrough of the entire game.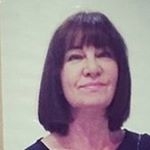 Latest posts by Michelle Topham
(see all)