If I could act and I was going to be in one film, I would have chosen Star Wars: The Force Awakens. Not because I'm a Star Wars fan, I'm not. But because the cast of Star Wars: The Force Awakens are hilarious. On Graham Norton last week, they proved it.
Just John Boyega doing his normal British and then an American accent, making fun of himself during the first few days of shooting, would have had me in stitches.
Then there is Carrie Fisher making fun of the costumes she wore in the film and talking about how she "reverts to British" whenever she gets angry (she went to drama school in the UK). Then confessing she couldn't keep the 'Star Wars secret' and had actually told someone she probably shouldn't have told. (Watch the video below to find out who).
And Daisy Ridley talking about what her dad said when she told him she'd been cast in Star Wars: The Force Awakens.
Can you imagine being on a set for hours on end with these people? I would have laughed so much I doubt I'd be able to deliver my lines.
Watch them below.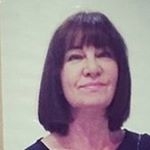 Latest posts by Michelle Topham
(see all)