When it comes to relatively recent open-ended RPGs, in my opinion, you cannot beat Stardew Valley — the country life RPG created by just one man (Eric Barone) and an indie game mega-hit for several years.
Now, Stardew Valley is about to get even more amazing with the announcement the game will get split-screen co-op in the next update — update 1.5.
In fact, according to a tweet on the Concerned Ape official Twitter account yesterday, Stardew Valley split-screen co-op is coming to most platforms, although the PC version of the game is the only one that will allow up to 4 players at one time.
The others macOS, Linux, PlayStation 4, Xbox One, Nintendo Switch, PlayStation Vita will also get the split-screen co-op option, but it will only allow probably just 2 players (the tweet from Concerned Ape wasn't quite sure of the maximum number, but did say PC would be the only one supporting 4 people at the same time).
The developer did mention, though, this will not be available for Android and iOS players of Stardew Valley. He says
"There are technical barriers that make it unfeasible. If you'd like to play multiplayer I recommend getting the PC or console version",
which, now that split-screen will be available, many folks probably will.
This new addition to the popular game, though, is a very cool feature as it sounds like while you are farming your crops, your friends could be mining or chatting with folks in town and you will be able to watch all of it. Just like you're there yourself.
If you look closely at the photo showing an example Stardew Valley split-screen co-op game that came with Concerned Ape's tweet, you may also notice the farm is in a desert biome.
Well, that hasn't happened before! (article cont. below…)
Best Let's Play of 'Stardew Valley'?: The 244 Videos Biffa2001 Has Released
No word yet on when the upcoming Stardew Valley 1.5 update will be releasing, however.
If Concerned Ape is tweeting about the split-screen co-op gameplay now though, you can pretty much guarantee it probably isn't that far off.
Meanwhile, just in case you haven't played Stardew Valley yet, or even if you have and just want a reminder of why it's such an amazing game, the video from WhatsSoGreatAboutGaming is a fun watch.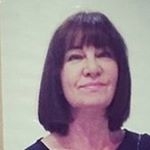 Latest posts by Michelle Topham
(see all)