The new Stardew Valley Multiplayer Update will finally be releasing on August 1st on PC. Can I just say, "Yay! Freaking yay!"
Stardew Valley players who have enjoyed the multiplayer mode in beta, and especially those that have already been streaming multiplayer games on YouTube and Twitch with their friends, will be delighted this long-time-coming update is almost here.
Because, from the video trailer for the Multiplayer Update developer Concerned Ape released yesterday, this thing looks flipping cool.
With the update, you will be able to play Stardew Valley with up to three friends at a time.
Once everyone is in the game, they get to build themselves a cabin and then go all in with you on the farming duties.  Mining together is also something you can do, and something that may just get you lower down in the mines a lot faster than single player often allows.
And then, of course, there's group fishing.
Other things multiplayer will allow are custom emojis, a chat box, communal money, world and farm updates and even the ability to marry one of your friends if romance is in the air. (Here's your chance to propose to that cute gamer girl or boy you have been following around from game to game for months now).
The Stardew Valley Multiplayer Update is only coming out on PC, Mac and Linux for now, as PS4, Switch and Xbox One won't be getting their updates until a later time. And there isn't a set date for those just yet, so it could be a while. Although Concerned Ape's Eric Barone says they are being worked on.
The update will not be coming to PlayStation Vita at all.
Sadly, the multiplayer option will only be specific platform and not cross-platform, as that is something that is difficult to do and Concerned Ape, being a solo developer and all, probably doesn't have the time or impetus to head in that direction.
So, if you don't have friends on the platform you currently play Stardew Valley on, make some.
And, before you do that, watch the Stardew Valley Multiplayer Update trailer below, so you have something to talk to your soon-to-be new friends about.
And, if you still haven't bought it yet, pick it up on GOG DRM-free. Then download some of the mods now available, to make it even cooler.
Related reading: Upcoming Stardew Valley 1.4 update will prove there is life after marriage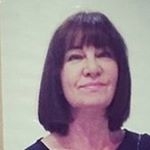 Latest posts by Michelle Topham
(see all)