Stardew Valley on Android will be single-player only
Indie video game developer ConcernedApe, aka Eric Barone, has just announced Stardew Valley is finally coming to Android in March. Yay!
The Android version of the farming simulation RPG will have an updated menu system and user interface. There will also be new touch-screen controls, along with every update that has been released in the PC version of the game so far.
Advertising
The Stardew Valley on Android version, however, will only be single-player, and will not have the multi-player capabilities many PC gamers have been going crazy over in recent months.
One very cool thing, though, if you play the PC game, you will be able to transfer your saves into the Android version of the game. That means you can pick up where you left off on your computer while on your Android phone, allowing  you to skip the early stages of a game if you want to.
The Android game will also be completely free of micro-transactions. Another Yay!!
As for the price when released, Stardew Valley on Android will be an affordable $7.99 in the U.S., and €7.99 if you pick it up in Europe.
You can currently pre-register for the indie game on Google Play, so that you are notified when it is released.
Advertising
As it stands now, though, ConcernedApe says the release date for the game will be March 14th. Mark it on your calendar, and get ready to spend another few hundred hours playing it.
Watch the Stardew Valley on Android and iOS trailer below. Now doesn't that look like it is going to be the coolest thing?
Related Reading: The best Stardew Valley walkthrough — Biffa2001's 244 videos, yep, 244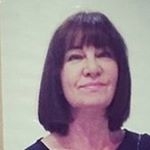 Latest posts by Michelle Topham
(see all)