If you're like me and love sims, you have probably played months' worth of the farming sim Stardew Valley over the three years since the hit indie game's release.
You have probably also realized that, once you get married, have kids and have completed many other goals in the game, playing Stardew Valley can end up being more of the same.
Fixing that is where Stardew Valley's 'Everything' update, aka the 1.4 update, comes in.
Because, according to developer Eric "ConcernedApe" Barone in a U.S. Gamer interview recently, the upcoming new update has a little bit of everything when it comes to improving gameplay.
Including adding some new options for post-marriage life, as well as some quality of life features that make the game even more fun.
" The new 1.4 update does add some depth to post-marriage life… some additions that I'm proud of and I hope are very heartwarming for players… but I know there will always be more that can be done", he said.
Barone went on to add:
"I've been unofficially calling 1.4 the 'everything' update because it touches pretty much every aspect of the game in some way or another. One of my major goals was to add in a lot of quality of life features that make the game more convenient and effortless to play."
As for future plans for the indie game, Barone says he has no plans to do anything else but self-publish now he has extracted himself from most of his Chucklefish publishing partnership.
He also plans on keeping just a small team to handle any updates. A team that is currently just himself and one other developer.
After all, self-publishing and keeping things small gives him complete control over his games. Something very few developers ever manage to achieve.
Barone enjoys this aspect of owning the rights to Stardew Valley so much he now says any new games he eventually releases will be self-published as well.
No word yet, though, on when the Stardew Valley 1.4 update will release. Knowing Barone's obsession with attention to detail, though, it could be a while.
Meanwhile, if you haven't yet played Stardew Valley (and you really really should), check out the review below and then buy it on GOG — where you'll find it DRM-free.
Related reading: Stardew Valley multiplayer update is not cross-platform but is still cooler than hell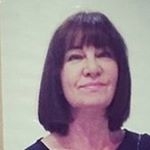 Latest posts by Michelle Topham
(see all)